Welcome to the LACC English Ministry! Come join us every Sabbath at 9:30 am

Pastor Yi Shen Ma's Bio (

馬奕聖):



Pastor Yi Shen Ma was born in Taiwan. He immigrated to the United States at the age of twelve. While attending Hawaiian Mission Academy, he decided to follow Jesus and was baptized in 2002. In 2008, he received his B.A. in religious studies and music from La Sierra University and shortly after joined the United States Navy as a religious program specialist. He completed his M.A. in Religion, Ethics, and Society at Claremont School of Theology. Today, he is a Ph.D. Candidate in Ethics at the same institution. He is happily married to his wife Claudine Ma and have an energetic four-year-old daughter.
Pastor Ma likes to spend his free time reading books in philosophy, theology, and jogging. For him, the essence of Christian life is summarized in Micah 6:8, "What does the Lord require of you but to do justice, to love kindness, and to walk humbly with your God."

Please take a look at my Video Ministry:

https://www.youtube.com/channel/UCkpSZIF4-ra9bw-fH0Nh7Dg

**New** Pastor Ma has published an article called Practicing the Peace of Christ -實踐基督的平安(上下) in our Chinese Adventist Publication called The Last Day Shepherd's Call 末世牧聲 四月號 五月號 April and May edition.
You can find the article here in English and Chinese.


blessings,
Yi Shen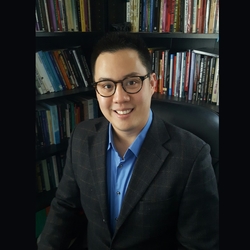 LACC English Ministry Family Portrait: